10 Harbour Street
Whitstable
Kent
CT5 1AQ
01227 276360
Email Us

Commencing 10th December

To think about...

The Bible is God's revelation to humankind containing His great truths about man, history and salvation. It can be trusted just as if God had taken the pen and written the words Himself.

Jim Cymbala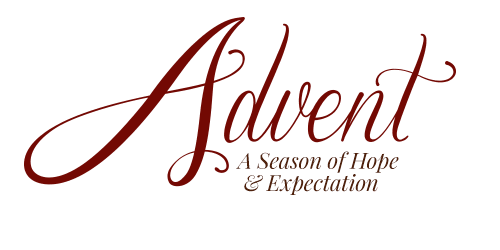 Sunday Morning Service @ 10.30 am

2ndSunday of Advent

10.30 am Morning Worship is led by Tim and Alan will be preaching in our Advent series: 'A Branch will bear Fruit'. The reading is Luke 1:26-38.

You are invited to stay afterwards for tea, coffee and conversation.
4 pm Service of Carols and Readings at the Baptist Church, Middle Wall. We are invited to join with our friends, so please come along if you can. Please ask for a lift if it would help you get there.
Please note that there is no evening service at Harbour Church today.
Tuesday 12th
Playmates parent/carer & toddler group. Christmas party!

Wednesday 13th
8 pm M2 Group meet at Joyce's home as arranged.
Thursday 14th
10.30 am OASIS, our popular 30 minute weekly worship & prayer, this week led by Alan.
11.00 am Refreshments, followed by M Group Christmas Lunch at 12noon .



Next Sunday 17th December

3rd Sunday of Advent

10.30 am Carol Service is led by Peter, and Brian will be preaching.
Today our offering will be given to Tearfund, who are making a special Christmas appeal for The Democratic Republic of Congo (DRC).

6.30 pm Evening Worship is led by Alan will include carols and communion.



New prayer letters are available on the table for you to pick up and use to inform your personal praying, including from John and Helen. Kindly help yourself.






Please pray:
As we shared last week, Tim and Andrew's Mum, Eileen, was called home to be with her Lord, and we extend our Christian love and sincere condolences to all the family. A service of thanksgiving will be held at Hamilton Road church on Friday 15th December at 12.30 pm. You are welcome to attend if you are able.
Special Christmas Gift to Tearfund
We support Tearfund as a church and they have informed us that the UK government has a special scheme whereby for every £1 given during December and January they will match it with another £1.
Feeling that this is an opportunity not to miss, we are inviting you to give whatever you can to Tearfund and be delighted that the exact equal amount will be added on top! What a great idea!
Four years of brutal conflict; one million people who've fled their homes; two million without enough to eat; in the Central African Republic it can seem like there's no hope – but there is, and it comes from those who have suffered most! Women who have been brutalised and left to cope are determined to flourish, but they need your support.
Tearfund has set up a new programme in the Central African Republic (CAR) to help the most vulnerable affected by conflict. More than half of the country's 4.6 million population are in urgent need of food, water, sanitation and healthcare. Wonderfully, every pound given by you to this appeal will be matched by the UK Government.
So, to make it easy for us all to join in, our offering on Sunday 17th December will be given entirely to Tearfund. WE are ordering special envelopes, but it will apply to all money placed in the offering that day – so please bear that in mind. Thankyou.











































an will b